A neural network is a hardware and software system based on the operation of neurons in the human brain that can learn from and adapt to training and pattern recognition. More
Quote of the Day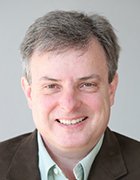 "We should all get prepared for the day when we will be able to wire our brains directly into the data center network!" - Mike Matchett
Test Yourself

Which type of code do programmer write, read and understand?
a. source code
b. object code
Answer

Buzzword Alert

Blockchain is a distributed database based on the Bitcoin model that stores a permanent and tamper-proof ledger of transaction data.
Know-IT-All

Pokemon Go is pushing augmented reality closer to enterprise adoption. Also on Searchlight, Microsoft wins in warrant case; Google hit with new charges.

Manufacturing stands to gain tremendous benefits from augmented reality technology, and savvy leaders will learn about the possibilities now. Here's what to expect.
Essential Knowledge on
IT management
IT leaders are adding more security layers in an effort to protect against mobility threats. What tools are in their portfolios?