Virtual memory ballooning allows a physical host to recapture unused memory on its guest virtual machines and allocate the resource where needed. More
Quote of the Day
"Memory Ballooning is a technique that is only engaged when the host is running low on physical memory. If you have a host with 60 GB of physical memory available and the virtual machines are only allocated a total of 30GB of memory, then you may never need to know what memory ballooning is all about." Eric Shanks
Test Yourself

Writing for Business
The survey results taught us that one in three network administrators ____ interested in learning more about software-defined networking.
a. was
b. were
Answer

Buzzword Alert

Cloud engineers have three to five years' experience with multiple cloud provider environments.
Know-IT-All

The US and UK governments plan to conduct a series of cyber "war games" to test each other's resilience – but will that really do any good?

Gartner stated that Risc server shipments declined by 17%, while IBM claims the System z mainframe is the most cost-effective server
Essential Knowledge on
IT management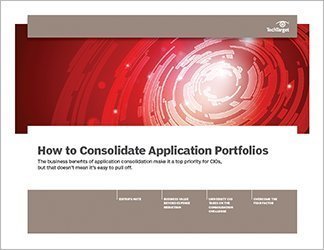 Many enterprises that have been around for a while are now maintaining a vast number of applications. Now the question is: how to best consolidate these application portfolios to maximize their bus...