Project scope is the part of project planning that involves determining and documenting a list of specific project goals, deliverables, tasks and deadlines.  More
Quote of the Day
"IT projects are 20 times more likely than other projects to spin out of control." - Karl Flinders
Test Yourself

Which area of computer science focuses on touch?
a. palpation
b. haptics
Answer

Buzzword Alert

Cloud engineers have three to five years' experience with multiple cloud provider environments.
Know-IT-All

The US and UK governments plan to conduct a series of cyber "war games" to test each other's resilience – but will that really do any good?

Gartner stated that Risc server shipments declined by 17%, while IBM claims the System z mainframe is the most cost-effective server
Essential Knowledge on
IT management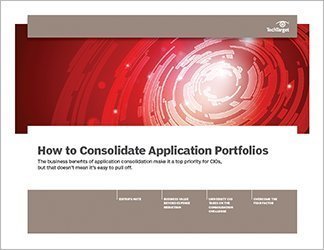 Many enterprises that have been around for a while are now maintaining a vast number of applications. Now the question is: how to best consolidate these application portfolios to maximize their bus...