A chief data officer (CDO) is a C-level corporate executive who is responsible for an organization's data governance. The position is related to, but separate from, the job of the chief information officer (CIO). More
Quote of the Day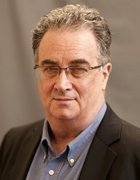 "After 2008, interest arose in the CDO role when a faltering Lehman Brothers showed how little some companies knew about their actual business, and how hard it was for them to trace data representing its deals and connections." - Jack Vaughan
Test Yourself

Which type of code do programmer write, read and understand?
a. source code
b. object code
Answer

Buzzword Alert

Blockchain is a distributed database based on the Bitcoin model that stores a permanent and tamper-proof ledger of transaction data.
Know-IT-All

There's been a lot of discussion about how likely artificial intelligence applications are to destroy jobs, but one expert says the impact will be small and beneficial.

A DNS DDoS attack hit the Library of Congress, disrupting various Library services and websites for three days before IT staff was able to restore normal functionality.
Essential Knowledge on
IT management
IT leaders are adding more security layers in an effort to protect against mobility threats. What tools are in their portfolios?