Definition
cloud-to-cloud backup
Cloud-to-cloud backup is the practice of copying data that is stored on one cloud backup service to another cloud.
Third-party cloud backup has gained popularity with small offices and home users because of its convenience: It takes the management and maintenance of hardware out of the equation for the customer. Initial capital expenditures for additional hardware are not required and overall initial costs are much lower. Backups can be run dark, which means they can be run automatically without manual intervention.

Download this free guide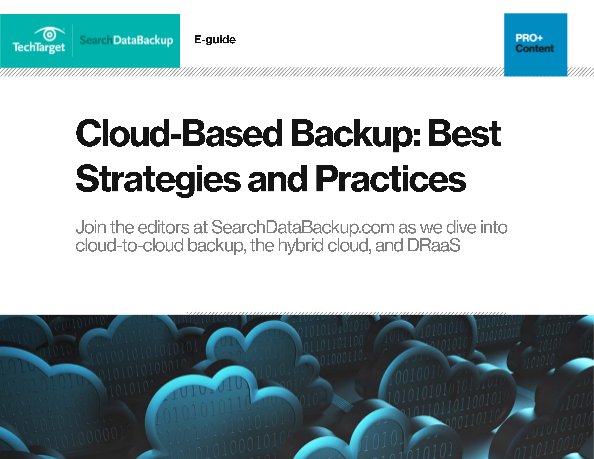 Download the PDF version of "Cloud-based backup: Best strategies and practices"
Rather than going through each of these 27 articles individually, save yourself the time and effort by downloading our comprehensive PDF version of this essential guide to cloud-based backup so that you can access all of this expert content in one, easy-to-read resource.
By submitting your personal information, you agree that TechTarget and its partners may contact you regarding relevant content, products and special offers.
You also agree that your personal information may be transferred and processed in the United States, and that you have read and agree to the Terms of Use and the Privacy Policy.
Although cloud has generally proved to be a more reliable backup method than local efforts tend to be, any system can fail. Multiple locations are advised for backups for added data security. It makes practical sense to use a low-effort, reliable solution for backup and to protect data from failure of that service by adding redundancy at a second location.
Cloud-to -cloud back up provides users with a convenient way to have data stored in many locations. However, it also multiplies the possibility of sensitive information being compromised, in particular as compared to offline hard backups. Due to proximity, local backups can also provide speed of recovery for mission critical data that can't be matched.
Continue Reading About cloud-to-cloud backup