Definition
data visualization (charts, graphs, dashboards, fever charts, heat maps, etc.)
Data visualization is a graphical representation of numerical data. The right data visualization tool can present a complex data set in a way that is simple to understand.
A spreadsheet, which displays data in rows and columns, is very useful for displaying small data sets. When the data set gets too large, however, it can be difficult for the viewer to quickly grasp the relative significance of the data.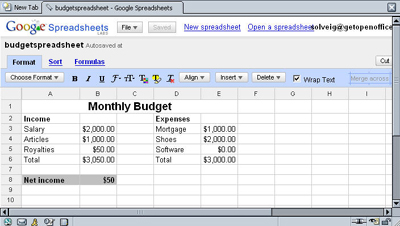 A bar graph is a pictorial rendition of statistical data in which the independent variable can attain only certain discrete values. The most common form of bar graph is the vertical bar graph, also called a column graph. Bar graphs can also be displayed horizontally.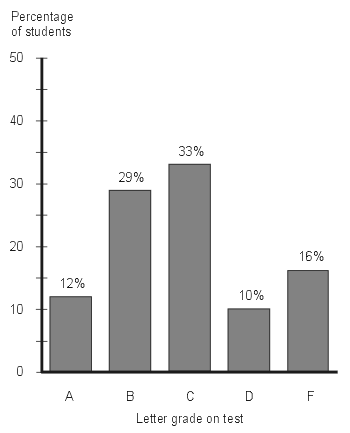 In a pie chart, the independent variable is plotted around a circle in either a clockwise or counterclockwise direction. The dependent variable (usually a percentage) is rendered as an arc whose measure is proportional to the magnitude of the quantity. Each arc is depicted by constructing radial lines from its ends to the center of the circle, creating a wedge-shaped "slice."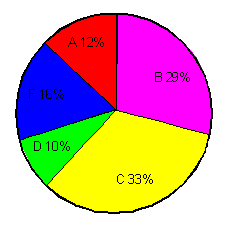 A Pareto chart is a vertical bar graph in which values are plotted in decreasing order of relative frequency from left to right. Pareto charts are extremely useful for analyzing what problems need attention first.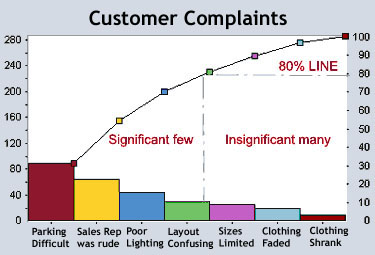 A fever chart is a graphical representation showing change of a variable over time. Fever charts, which are also called line graphs or point-by-point graphs, are useful for illustrating data that changes continuously, such as stock prices. Specific values of a function are plotted as dots on a coordinate plane.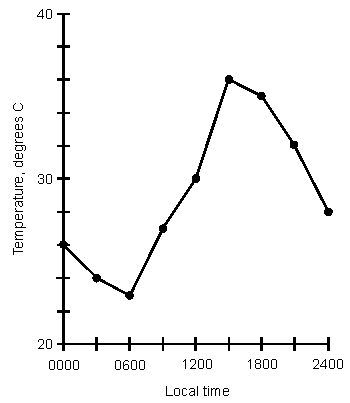 A sparkline is a small embedded line graph that illustrates a single trend. Sparklines, which are often used in reports, presentations, dashboards and scoreboards, do not include axes or labels. Their context comes from the relatedcontent.

A histogram uses rectangles to show the frequency of data items in successive numerical intervals of equal size. In the most common form of histogram, the independent variable is plotted along the horizontal axis and the dependent variable is plotted along the vertical axis. The data appears as colored or shaded rectangles of variable area.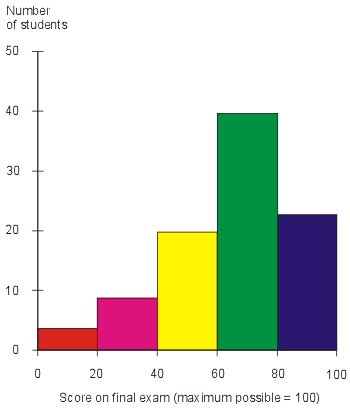 A pictograph uses picture symbols or icons to represent data sets. Pictographs are useful for illustrating simple data sets in an eye-catching manner.
A heat map is a two-dimensional representation of data in which values are represented by colors.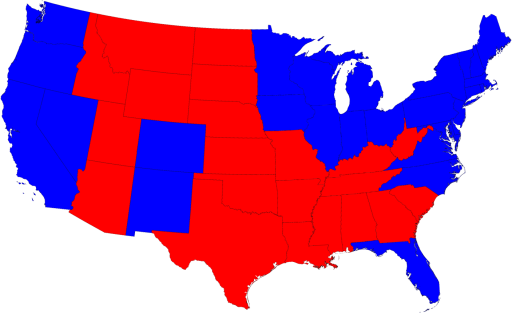 A dashboard , which somewhat resembles an automobile dashboard, displays key performance indicators (KPIs).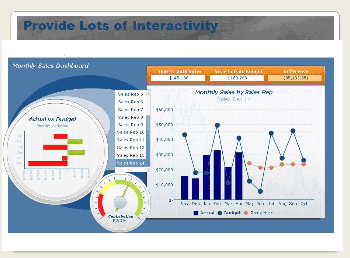 Next Steps
When it comes to visualization and analytics products, Tableau provides reporting, BI search, ad hoc analysis and queries, online analytical processing, data discovery, spreadsheet integration and other data analytics and analysis functions.
Continue Reading About data visualization (charts, graphs, dashboards, fever charts, heat maps, etc.)