Reference
Podcast: What is Software as a Service (SaaS)? (Part II)

In this podcast from WhatIs.com, the second in a two-part series, assistant editor Alex Howard interviews Jeff Kaplan, managing director of THINKstrategies, about Software as a Service (SaaS).

Download this free guide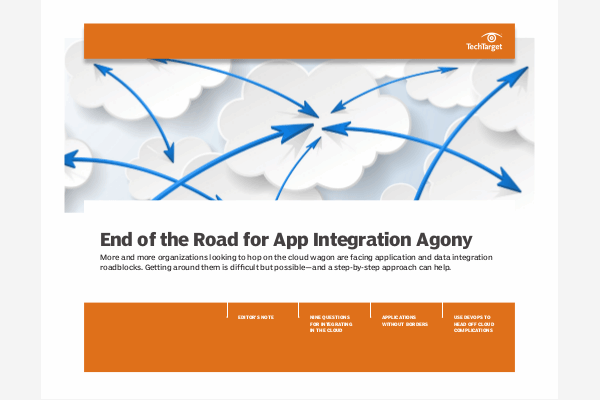 SaaS Adoption: Mitigating App Integration Problems
In this expert guide, uncover 9 questions you should be asked by vendors when putting a hybrid cloud app integration strategy in place. Also, learn how you can use DevOps to prevent cloud complications.
By submitting your personal information, you agree that TechTarget and its partners may contact you regarding relevant content, products and special offers.
You also agree that your personal information may be transferred and processed in the United States, and that you have read and agree to the Terms of Use and the Privacy Policy.
What should a CIO or business owner know about SaaS to effectively discuss it with clients, customers and staff? What's the difference between an ASP and SaaS? How is SaaS reshaping the basic economics of IT? How does SaaS work with legacy applications? What does SaaS mean for the future of packaged software? Tune in today to learn the answers to these questions - and more.
Listen on your PC or download to your favorite mobile device.


Download this podcast here

What is podcasting? Read our definition.


Subscribe to the feed for WhatIs.com's Tech Buzzword of the Week.

To manually add the XML feed (RSS) for the podcast series, copy and paste the following link into your Web browser or iTunes or whatever podcast subscription tool you use:
http://feeds.feedburner.com/WhatiscomItBuzzword-of-the-week.