Mac OS is the computer operating system for Apple Computer's Macintosh line of personal computers and workstations. A popular feature of its latest version, Mac OS X , is a desktop interface with some 3-D appearance characteristics. OS X has a modular design intended to make it easier to add new features to the operating system in the future. It runs UNIX applications as well as older Mac applications.

Download this free guide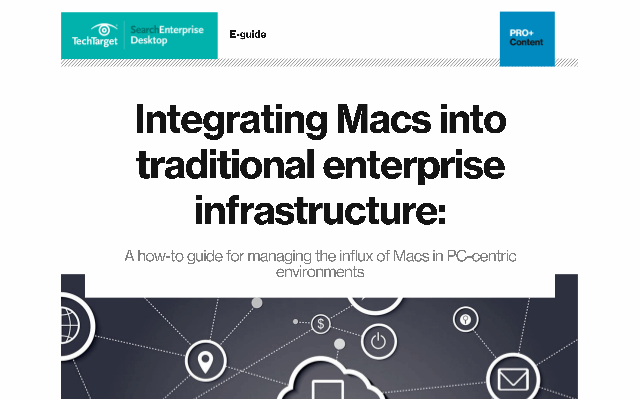 How-to guide for managing Macs in a PC world
There has recently been a huge influx of Macs in enterprises, meaning IT pros must rethink their traditional OS strategies. This exclusive 22-page guide walks you through the imperative strategies, tools, and techniques you need to master in order to adeptly manage Macs in your enterprise.
Mac OS comes with Apple Computer's iMac and Power Macintosh line of computers.