The Mac mini from Apple is a low-cost and very compact personal computer that runs the Mac OS X operating system and is sold without a display, keyboard, or mouse. Apple's hope is that buyers will want to move their existing PC-attached devices to the Mac mini in order to take advantage of its flexibility and OS X ease of use and capability. Since the core part of the computer is very small and portable (only two inches high and six-and-a-half inches wide, less than 3 pounds), it can easily be moved from room to room. Primarily aimed at the home user, Apple emphasizes its use for entertainment applications such as capturing and exchanging digital images, video and music and for practical applications such as personal finance management.

Download this free guide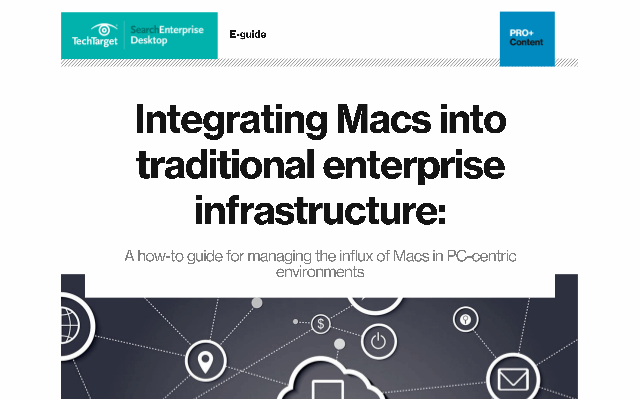 How-to guide for managing Macs in a PC world
There has recently been a huge influx of Macs in enterprises, meaning IT pros must rethink their traditional OS strategies. This exclusive 22-page guide walks you through the imperative strategies, tools, and techniques you need to master in order to adeptly manage Macs in your enterprise.
The Mac mini comes with a G4 processor, up to 1 GB of memory, a 40 or 80 GB hard drive, USB and/or Firewire ports, modem and Ethernet connections, and a dedicated graphics processor. It also comes loaded with the kinds of applications Apple believes most home users will want: a Web browser, e-mail client, multimedia creation and management, calendar and address book, Quicken, and an easy way to download contacts to a cell phone or iPod. Options include the ability to burn DVDs, attach to a wireless network, or use Bluetooth for wireless keyboards and mice.
IT commentator Robert X. Cringely believes that Apple may later decide to cut its initial price of $499 U.S. in order to gain PC market share, especially among the Windows PC audience.
Continue Reading About Mac mini