Reference
Prize-winning Fibbers!
Finest Fibs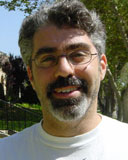 We've come to the end of the Fib contest and contest judge Greg Pincus has made his selections -- not, I might add, without a great deal of difficulty. We had a LOT of great entries! And now, without further ado (drumroll, please!), it gives us great pleasure to announce our winners:
Penny Phillips was selected the best Fibber. Penny, we'll get the Web cams on their way to you. Runners-up, in no particular order: Tom O'Connor, Donna Gagnon, Joe Hullender and John Petersen. You get neat prizes like coffee mugs and t-shirts.


Here are the winning entries:
First place:
Penny Phillips
We
now
have learned
for certain
after many trials
that repeatedly pushing 'print'
will not fix the problem that the printer is having.
The Runners-Up:
Tom O' Connor:
Night.
Dark.
Sleepless,
Just sitting,
I should be coding,
But the Fibonacci calls me!
Donna Gagnon:
words
can
make me
hot and then
something inside cries
'why don't you own a web cam, eh?'

Joe Hullender:
bit
byte
micro
computer
forty years ago
I did my work with a slide rule!
John Peterson:
Mouse
Clicks.
Keyboard
Fingers tap.
Fans hum and things beep
Technology sounds fill the air
Sweet and melodic like a symphony to us geeks.
The main Fib page has lots more.
Just because the contest is over there's no reason to stop Fibbing. Inspired to write a geeky Fib? We'd love to post it, along with links to your blog or Web site, if you'd like. Here's our definition and another example, to get you started.
Send your Fib(s) to editor@whatis.com .
We'll post your Fib online along with your name (let us know if you want to be anonymous).